RYNAN B1060 – ONE INCH PRINT HEAD
The RYNAN B1060 is fitted with a one-inch print head for larger and higher resolution printing. This industrial thermal inkjet printer is perfect for bigger coding and marking products and packaging materials.
Maximum messages length: 3 meters
Messages height: 2.54 – 25.4 mm
Database using: Excel, Access, CSV, Plain Text, SQL
Resolution: Maximum 300×300 dpi, support: 300×300, 300×150, 300×100 dpi
B1060
Achieve stitch-less printing
Cleaner and sharper print definitions
Continuous mode, Sensor mode and Repeat mode
No fuss and easy to use. Simply plug and play!
High efficiency printing and value for money
Non-bulky for easy integration within production lines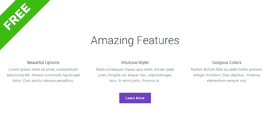 Additional information
RESOLUTION

Maximum 300×300 dpi
Support: 300×300, 300×150 and 300×100 dpi

PRINT SPEED

Maximum up to 76 m/min at 300×300 dpi

CONTROL METHOD

Wireless keyboard

HI-SPEED USB 2.0

2 USB port

OPERATING LANGUAGES

English (Default), Finnish, Spanish, Deutsch, French, Russian, Vietnamese, Chinese, Korean, Portuguese, Polish, Dutch, Italian, Turkish, Czech and Indonesian

PRINTABILITY

Text, Logo, Barcode 1D, Counter, Shift code, Box/Lot, Date, Time and Expiry date

MAXIMUM CHARATERS

150 characters / messages (Latin message)
75 characters / messages (Chinese message)

ANTI-SHOCK

Available

MATERIAL HOUSING

Black anodized alunimium

PRINT HEADS

1
Video