RYNAN B1040S – FLEXIBLE SLIDE HEAD
The RYNAN B1040S is a high resolution industrial thermal inkjet printer with a flexible slide head perfect for coding and marking products and packaging materials. This printer has anti-shock capabilities and allows printing on uneven and curved surfaces. Fitted with an interchangeable cartridge system for more ink colour options.
Dimensions (LxWxH): 164.35 x 85.5 x 71.6 mm / 6.47 x 3.37 x 2.82 inches
Weight: 610g (excluding cartridge)
New Bluetooth connectivity allows usage with Android smartphones and tablets
Support external sensor – Optional not include in pakage
New cartridge slot design for easier take in and take out
B1040S
LONGER FLEXIBLE SLIDE HEAD
Spring-loaded mechanism for even and uneven packaging surfaces
Easily changeable skid plates for various printing surfaces
Easily control and edit prints on your printer with new Bluetooth connection with Android smartphones and/or tablets
No fuss and easy to use. Simply plug and play!
High efficiency printing and value for money
Non-bulky for easy integration within production lines
MULTIPLE SKID PLATES FOR DIFFERENT SUBSTRATES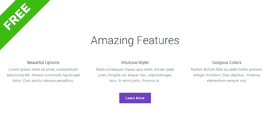 Additional information
| | |
| --- | --- |
| CONNECTIVITY | New Bluetooth connectivity allows usage with Android smartphones and tablets |
| CARTRIDGE | New cartridge slot design for easier take in and take out |
| REPORT | Real time report to Android devices |
| MENU LANGUAGES | English (default), Finnish, Spanish, German, French, Russian, Vietnamese, Chinese, Korean, Portuguese, Polish, Dutch, Italian, Turkish, Czech and Indonesian. |
| PRINTABLE CHARACTERS | Windows true fonts (with PC) and multi-languages with smart devices |
| PRINTABILITY | Alphanumeric, logos, date/time, expiry date, Julian date, shift code, counter/lot box code, multiple types of variable barcodes and database |
| RESOLUTION | Max 600x600dpi |
| PRINT SPEED | Max 76m/min @ 300x300dpi |
| OPTICAL DENSITY | Up to 5 levels of optical density |
| SUPPORT EXTERNAL | Support external sensor only – Optional not included in package |
| MATERIAL HOUSING | Black anodized alunimium |
| PRINT HEADS | 1 |
Video