R20 REACH
The R20 REACH is the next generation of RYNAN TIJ printers. With a 7″ touch screen controller that connects up to two printheads (Thermal Inkjet Technology from Funai, Japan), this print with longer throw distance. Suitable for uneven packaging surfaces.
R20 Pro
MULTIPLE RESOLUTION CHOICES

Touch screen 7 inches
Universal UI software
Dual printhead support
Resolution Max 300x600dpi
Max 40m/min @ 300x300dpi
Connects up to 2 printheads
Data cable standard 2m
Easy to use, quick message design, quick message edit, display of ink-levels, display of message being printed (WYSIWYG).
Higher efficiency printing and optimisation of inks for better cost-per-print
More stream-lined design for easy integration within production lines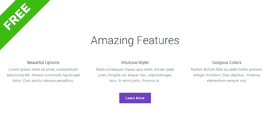 Additional information
RESOLUTION

Max 300x600dpi

PRINT SPEED

Max 40m/min @ 300x300dpi

MENU LANGUAGES

English (default), German, Vietnamese, Chinese, Korean, Russian, Turkish, Portuguese, Spanish and Polish

PRINTABILITY

Text, Counter, Box/Lot, Datetime, Expiry Date, Julian Date, Shiftcode, Image,
Database (TXT, CSV, SQL, MySQL, SQLite, JSON)
Barcodes (Code 11, Code 39, Code 128, EAN, QR, Datamatrix, GS1 Datamatrix…)
POD (Print online data)

ADVANCE

Free design in template up to 1 inch (2 heads)
Integrate with other devices (PLC, Camera, Checkweigher…) via RJ45
Real-time Printing
WYSIWYG (what you see is what you get)
Data upload, Backup & Recovery via USB

LENGTH TEMPLATE

Maximum length of template up to 2m

MEMORY

Store up to 8GB template on the printer's memory

INK MANAGEMENT

Automatic recognition ink type and ink parameters
Nozzle warming, auto-jet and self-cleaning capabilities to extend
cartridge lifetime
Nozzle status checking

PRINTHEADS

2
Video